AMD Cuts Radeon R9 280 to $249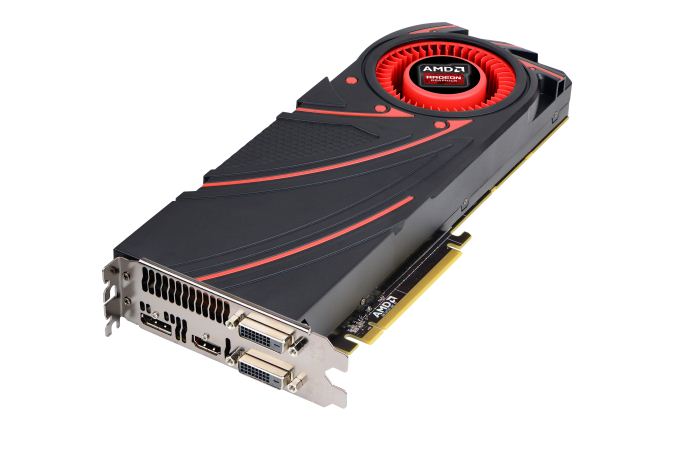 AMD sends word this afternoon that they're instituting an official price cut for one of their more recently launched video cards, the Radeon R9 280. The 280, AMD's lower tier Tahiti part and Radeon HD 7950 analogue, was launched back in March, shortly before Cryptocoin Mania subsided and AMD video cards came back to their MSRPs. As a result of being launched in that time period, the 280 launched at an inflated MSRP of $279, suitable for a time when the higher tier 280X was well over MSRP but uncomfortably close now that AMD's faster card is back at $299 where it belongs.
Consequently AMD is cutting the price of the 280 to bring its price back in line with its performance relative to AMD's other video cards. Effective today the 280 is getting a $30 price drop, from $279 to $249. This puts it almost precisely between the 280X ($299) and 270X ($199) in AMD's product stack. Meanwhile a $249 MSRP also means the card is now more directly competing with NVIDIA's GeForce GTX 760, which has a similar $249 MSRP, though can often be found for $10-$20 less. As one would expect, that is a very close matchup and it's no mistake these cards are priced so close together now that AMD has better control of their retail pricing.
Wrapping things up, AMD tells us that they expect it will take a few days for the price cuts to filter through various partners and retailers, though a quick Newegg check is already turning up two cards priced at $249 or below. In fact Sapphire's R9 280 Dual-X is already well below AMD's new MSRP, with Newegg running what's undoubtedly going to be a short-lived deal that sees the card priced at $219 after mail-in rebate, with Newegg taking off a further $20 for signing up for their newsletter to bring the final price down to $199. Meanwhile despite the price cut the 280's status in AMD's Never Settle Forever program remains unchanged, so the 280 is still a gold tier card that qualifies for 3 games through that program.