AMD Files Patent Infringement Complaint Against LG, MediaTek, Sigma Designs, and Vizio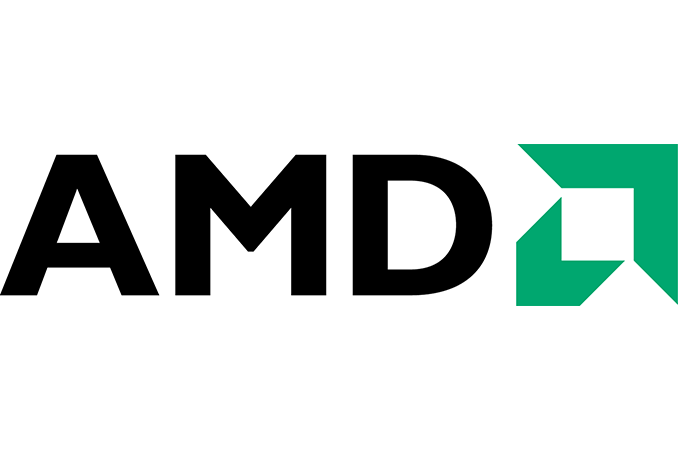 Late last month, AMD filed a legal complaint against a number of companies accusing them of infringing its patents covering graphics processing technologies. The company requested the United States International Trade Commission (US ITC) to investigate the matter and, if the ITC finds in their favor, ban products based on chips that infringe on AMD's intellectual property rights.
In its complaint, AMD asserts that products by LG, MediaTek, Sigma Designs and Vizio infringe three patents, two of which were originally filed by ATI Technologies (which AMD acquired in 2006) in early 2000s and one filed by AMD itself. The patents in question cover fundamental aspects of contemporary graphics processing, such unified shaders ('133), parallel pipeline graphics system ('506), as well as a graphics processing architecture employing unified shaders ('454). In addition, the lawsuit mentions an in-progress patent application covering GPU architectures with unified shaders ('967) that is also claimed to be infringed by two of the defendants.
Notably, all the defendants license their GPU technologies from third party developers such as ARM and Imagination. As case law involving IP infringement is generally weak – it's more difficult to sue over ideas as opposed to physical products – AMD is going after product manufacturers instead. As a result, instead of accusing IP vendor ARM of using its intellectual property, AMD is taking a legal action against MediaTek, LG, Sigma and Vizio, all of whom either make chips that AMD believes use their IP, or use said chips as part of finished consumer goods.
Overall the case draws some immediate parallels with a case filled by NVIDIA in the latter part of 2014, where the company filed complaints with the US ITC over accused patent infringement by Qualcomm and Samsung. Like AMD's case, the core issue was over GPU patents that NVIDIA believed the companies' products were violating. A side issue in the case that NVIDIA was also trying to get addressed was to figure out who is responsible for patent infringement in devices like smartphones: the handset manufacturer, or the SoC manufacturer. It was a case that NVIDIA essentially lost; the companies settled, but only after Samsung's counter-suit was more successful in court than NVIDIA's original suit. That the case was settled out of court also means that there is no significant legal precedent to come out of the case.
As for the AMD case, diving deeper into matters, one of the allegedly infringing products is MediaTek's Helio P10 SoC for smartphones, which is used by certain handsets from LG (e.g., LG X Power). The chip features the Mali T860MP2 GPU licensed from ARM and is not developed by MediaTek itself. Another SoC that allegedly infringes AMD's patents is Sigma's SX7 (STV7701) SoC for UHD TVs with HDR support. Details on this SoC are harder to come by, but at a high level this chip appears to use an ARM-developed quad-cluster GPU. Downstream, Vizio uses the SX7 SoC for its advanced televisions, which is why they are one of the defendants in the complaint.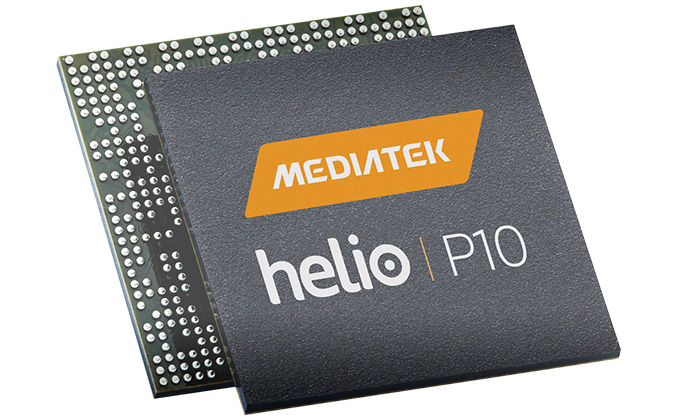 Importantly, AMD's complaint also states that the infringement is not limited to the named products, but rather that AMD is naming them as examples of infringement. The case could ultimately go beyond the two SoCs, one smartphone, and several TVs (including LG's 49UH6500 and Vizio's E43U-D2) named, depending on which side any rulings favor.
AMD claims that the aforementioned SoCs and products not only infringe on its intellectual property, but that those products also damage legitimate licensees of AMD's IP. To support the claim, AMD made one interesting disclosure: Samsung and GlobalFoundries have licensed its intellectual property covered by the '506, '454 and '133 patents, as well as the '967 application. The former has rights to use the IP in its Exynos mobile SoCs (up to 10-nm Exynos 8 Octa 8895 that uses an ARM Mali GPU), whereas the latter has rights to manufacture the appropriate chips.
The List of AMD's Patents Allegedly Infringed by Defendants
Patent
Name
Abstract Description
Asserted Claims
Filing Date
Infringing
IC Products*
7,633,506
Parallel pipeline graphics system
The parallel pipeline graphics system includes a back-end configured to receive primitives and combinations of primitives (i.e., geometry) and process the geometry to produce values to place in a frame buffer for rendering on screen.
1-9
November 26, 2003
MediaTek Helio P10

SDI SX7

7,796,133
Unified shader
A unified shader unit used in texture processing in graphics processing device. Unlike the conventional method of using one shader for texture coordinate shading and another for color shading, the present shader performs both operations.
1-13 and 40
December 8, 2003
8,760,454

Graphics processing architecture employing a unified shader

A GPU that uses unified shaders
2 – 11
May 17, 2011
MediaTek Helio P10
Patent Application 14/614,967
1-8
June 27, 2016
*The list of infringing products is not limited to two ICs.
In fact, one big unknown right now is just which GPU architectures AMD believes to infringe on their IP. The two named SoCs are ARM Mali based, and given the patents involved (e.g. unified shaders) it looks like AMD takes issue with ARM's Midgard architecture in particular. Midgard itself is a few years old now, and while it will be shipping in products for years to come, it's interesting to note that ARM has already released designs based around their new Bifrost architecture, which is radically different from Midgard.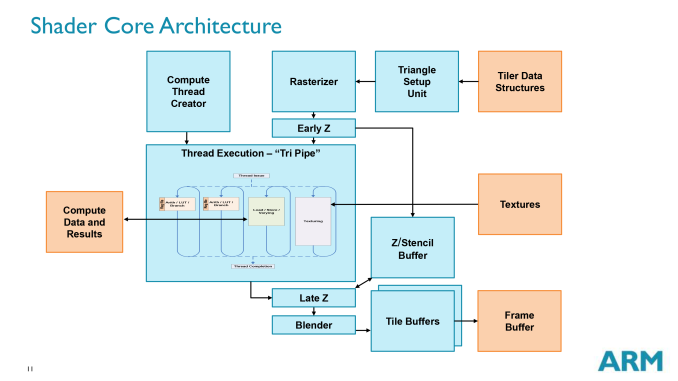 Meanwhile not named in any of the complaints are chips using any generation of Imagination's PowerVR architectures. As MediaTek is known to use both ARM and Imagination GPU designs – and because AMD is only listing a couple of chips as examples – it's not clear in AMD's complaint whether they consider PowerVR to be infringing. However an important clue lies in the fact that in listing the SoCs Samsung is licensed to make, only SoCs using ARM GPUs are mentioned. As a result, our best guess is that this complaint is solely about ARM's GPU IP.
Looking at the broader picture and possible motivations for why AMD would bring this complaint up now, AMD announced plans to monetize its IP portfolio in late 2014 in a bid to secure new revenue streams and improve overall profitability. As part of the effort, the company inked a deal with Tianjin Haiguang Advanced Technology Investment Co., Ltd (THATIC), who is an investment arm of the Chinese Academy of Sciences, regarding the development of server SoCs last year. Apparently, in addition to finding partners like THATIC, AMD has approached certain technology companies that ship products based on technologies developed by third parties (e.g., ARM) in regards to patent licensing. AMD says that it has already "enforced" its "intellectual property rights" against Samsung and LG and the new family of lawsuits against the latter is a continuation of these efforts.
The AMD complaint requests the US ITC to issue a limited exclusion order and a cease and desist order to stop the infringing products from being imported and sold in the U.S. If the commission finds that the defendants do infringe on AMD's patents and decides to ban them from the U.S., multiple product lines of LG and Vizio would be affected.
AMD is not a company that goes to court often and it is not a company that brings its litigations to the public attention, which is part of the reason this is only coming to light now. Back in 2005, the chip designer sued Intel alleging the latter of multiple wrongdoings that harmed AMD's business in the 1990s and the early 2000s, but that was the only public legal process that AMD was involved into in the recent years. By contrast, the legal proceedings against Samsung and LG in the recent years went unnoticed. This also significantly contrasts with NVIDIA, which was quite vocal and public about their 2014 suit against Qualcomm and Samsung.
The litigation against MediaTek, LG, Sigma Designs, and Vizio will not attract as much attention as the AMD vs. Intel fight, but it certainly marks a rare situation when AMD goes to court on the offensive. In the meantime this will be a case worth watching. As AMD already has a license agreement with a major SoC manufacturer (Samsung) in place, it means they aren't facing an entirely uphill battle. Still, barring an early out of court settlement, it may take years for this case to be fully resolved.
Related Reading:
Sources: ITC Law Blog, TechPowerUp.