AMD is also working on a new 64-bit x86 Core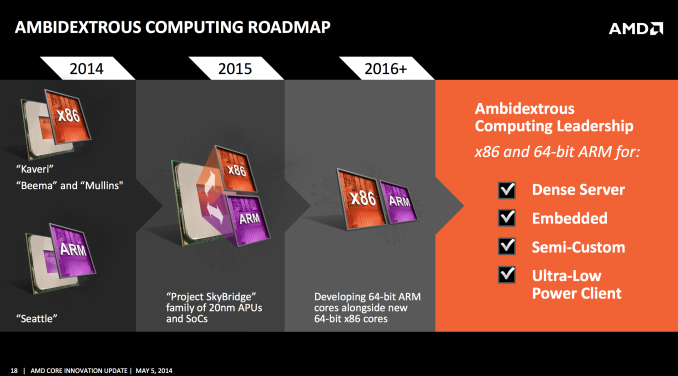 Jim Keller joined Mark Papermaster on stage at AMD's Core Innovation Update press conference and added a few more details to AMD's K12 announcement. Keller stressed AMD's expertise in building high frequency cores, as well as marrying the strengths of AMD's big cores with those of its low power cores. The resulting K12 core is a 64-bit ARM design, but Jim Keller also revealed that his team is working on a corresponding 64-bit x86 core.
The x86 counterpart doesn't have a publicly known name at this point, but it is a new design built from the ground up.