ASUS Readies ROG Laptops with Optional 120 Hz AHVA Display Panels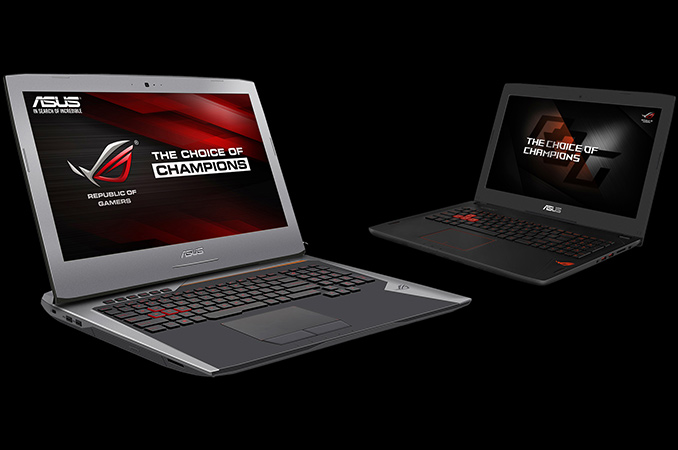 In the recent years, ASUS became one of the world's largest supplier of gaming notebooks and gaming displays. Having obtained a lot of expertise in building monitors and laptops for gamers, the manufacturer decided to apply it knowledges to build laptops with display panels featuring 120 Hz refresh rates.
ASUS has unveiled that it is on a new breed of ROG laptops that can be optionally equipped with 120Hz display panels. Several years ago, ASUS and some other vendors already offered notebooks with screens that featured 120 Hz refresh rate along with desktop NVIDIA 3D Vision-ready monitors with similar capability. However, those mobile PCs were pretty rare and barely popular because they relied on TN panels with relatively narrow viewing angles and mediocre color accuracy, as well as because stereoscopic 3D failed to game traction. This time, ASUS will use AU Optronics' Advanced Hyper-Viewing Angle (AHVA) panels with wider viewing angles and much better IPS-like colors. Furthermore, the main selling point of the new Republic of Gamers laptops will be a combination of NVIDIA's G-Sync dynamic refresh rate technology with ultra-fast display panels for smooth gaming process.
ASUS plans to offer 120 Hz AHVA panels as an option on its forthcoming 15" and 17" ROG and ROG Strix gaming laptops. In addition to ultra-fast panels, the notebooks will also sport other components you expect from gaming PCs, such as Intel's Core i7 or Core i5 processors, high-end NVIDIA GeForce GTX graphics adapters (since ASUS specifically mentioned G-Sync in its press release, it is safe to say that the forthcoming notebooks will indeed use NVIDIA graphics), dual-channel DDR4 memory sub-system, M.2 PCIe SSDs, 802.11ac Wi-Fi, specially-designed keyboards and so on. Right now, laptops with display panels featuring 120 Hz refresh rate are a work in progress (ASUS does not even mention their actual resolutions), it is unclear whether the fast AHVA panels will be offered with all ROG models, or only with select ones.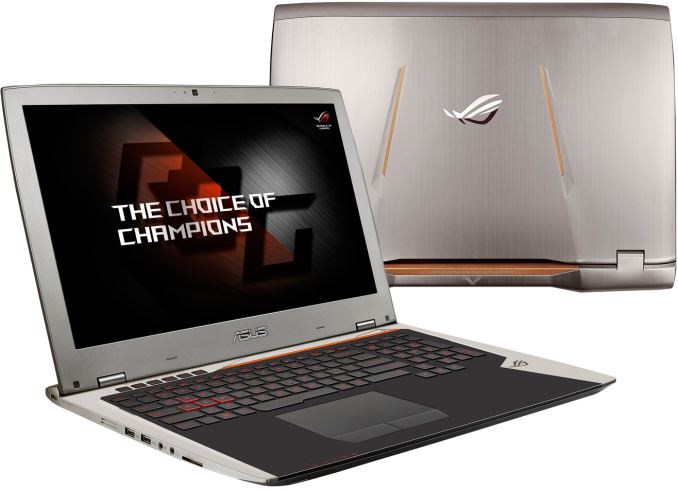 The forthcoming notebooks with display panels featuring 120 Hz refresh rates will be another success for AU Optronics, which was the first to release 144 Hz-capable IPS-like panels for desktop PCs several quarters ago and capitalize on it. As it appears, the company will also be the first to offer high quality 120 Hz-capable AHVA panels for mobile PCs as well.
ASUS claims that it will be the first to use high-speed AHVA panels in its mobile PCs. However, if ASUS does not have an exclusive supply agreement with AUO, expect notebooks with screens featuring 120 Hz refresh rates from other manufacturers as well.
ASUS will demonstrate its prototype machines with 120 Hz display panels at Computex, but right now it does not make any promises regarding timeframes of their retail availability, or pricing. As a result, while ASUS seems to be working on appropriate laptops, it does not seem that the company is ready to make any actual announcements. Therefore, we have no idea whether laptops featuring displays with 120 Hz refresh rates will actually be available in high volume in the foreseeable future.