GIGABYTE Releases Xtreme Gaming XP1200M 80PLUS Platinum Power Supply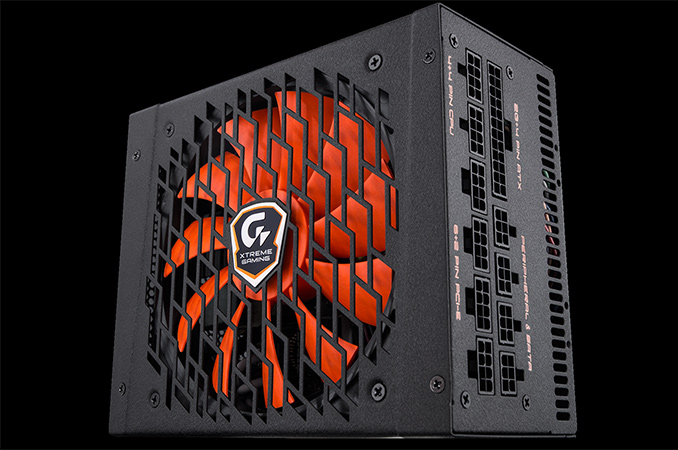 GIGABYTE has quietly released its new high-end power supply designed for expensive gaming PCs as well as workstations. The new PSU belongs to GIGABYTE's Xtreme Gaming family of components, which are aimed at high-performance computers used primarily for gaming. The XP1200M PSU from GIGABYTE has modular design, components with enhanced durability as well as a 'smart' control fan.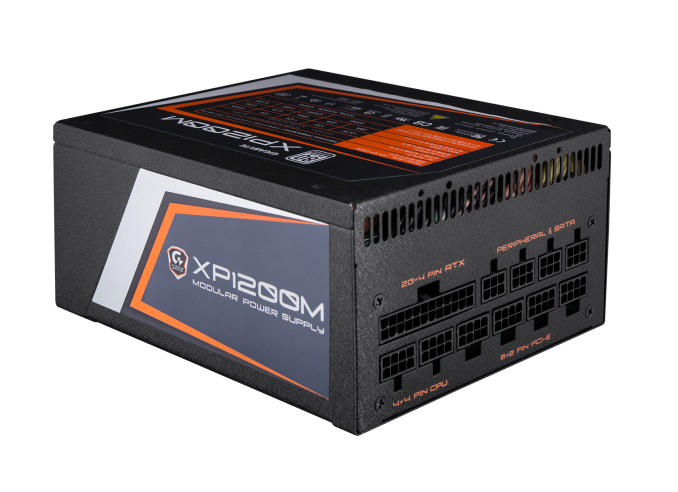 Power Specifications ( Rated @ Unknown °C )
AC INPUT
100 – 240 VAC, 50 – 60 Hz
RAIL
+3.3V
+5V
+12V
+5Vsb
-12V
MAX OUTPUT
25A
22A
100A
2,5A
0,3A
120W
1200W
12.5W
3.6W
TOTAL
1200W
The GIGABYTE XP1200M is the first member and the flagship of the Xtreme Gaming series of PSUs, it is rated for 1200 W and is compatible with the ATX12V v2.31 as well as EPS12V standards (thus, can support not only desktop but also multiprocessor server motherboards). The power supply features a modular design, Rubycon capacitors as well as a 140 mm dual ball bearing fan that can control its speed according to the power consumption. The fan is rated to stay under 20 dBA when the load on the power supply is below 720 W. As for efficiency, the PSU is certified for 80 Plus Platinum rating and thus 90-94% efficient under 20%, 50% and 100% load for 230V. In fact, the rather extreme power draw (as well as the 80 Plus Platinum badge) are the key features that differentiate the Xtreme Gaming power supply from other PSUs from GIGABYTE.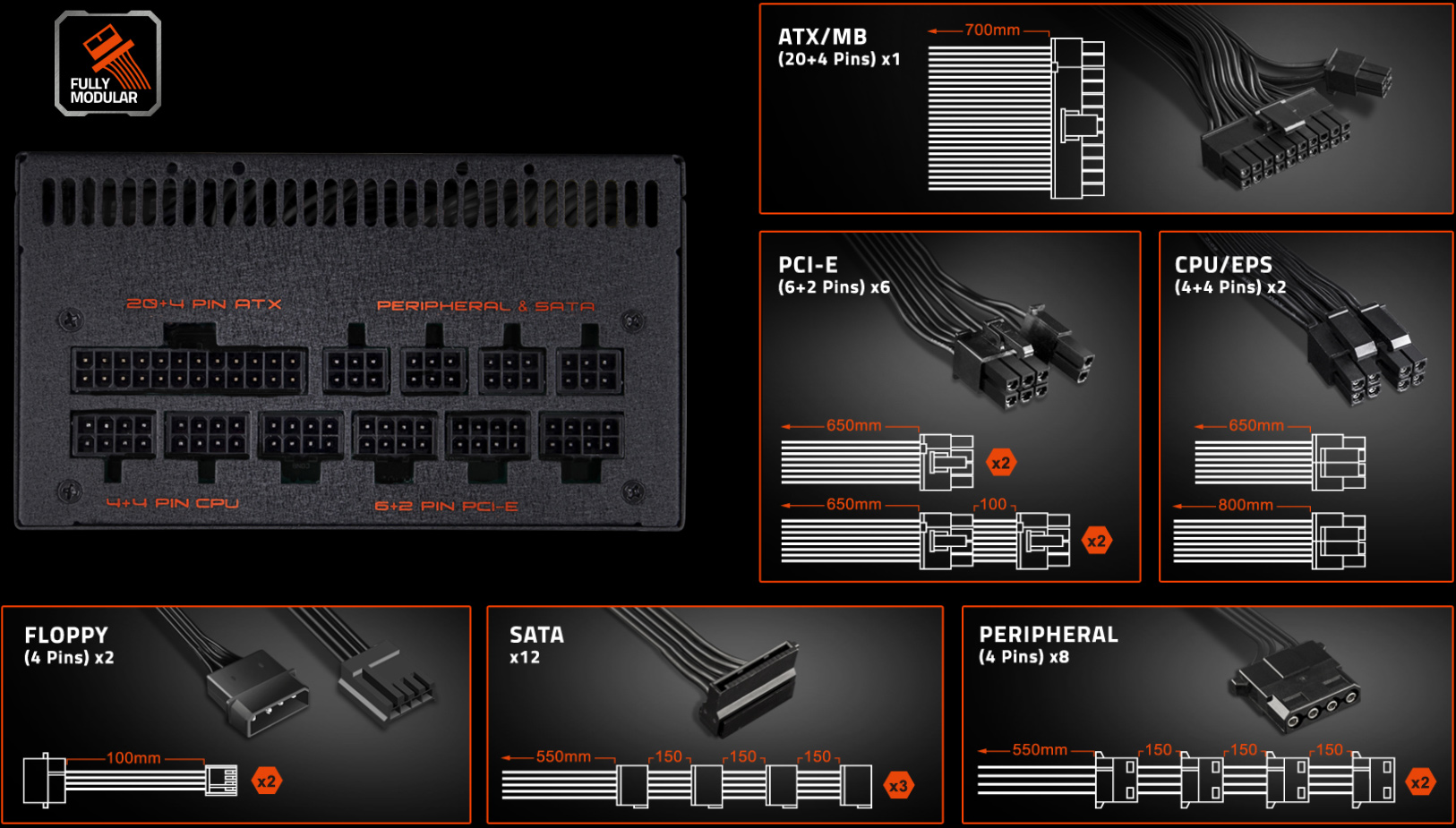 The XP1200M from GIGABYTE features EPS12V power connectors (one 24-pin and two 4+4-pin connectors) for motherboards, 6+2-pin PCIe power plugs for graphics cards and add-in cards, SATA power connectors, Molex connectors and 4-pin plugs for floppy drives and other peripherals such as fan controllers. All cables are flat and black, just like the PSU itself, whereas the fan is orange, in line with the Xtreme Gaming colors.
GIGABYTE Xtreme Gaming XP1200M PSU at Glance
Connector type
Modular
ATX 24 Pin
1
EPS 4+4 Pin
2
PCI-E 6+2 Pin
6
SATA
12
Molex
8
Floppy
2
Fan
140 mm
Dimensions
180 x 150 x 86 mm
GIGABYTE did not announce recommended pricing or timing for its Xtreme Gaming XP1200M PSU, but keep in mind that we are talking about an ultra-high-end product. Depending on the underlying OEM design, warranty and package, this power supply could easily be in the $200-$250 range.