Lenovo Launches Two Business Devices

Lenovo utilized its Accelerate 2014 Partner Forum in Orlando to launch two new devices under its "Think" brand which are aimed at the business user. The first is a Windows 8.1 tablet, and the second is an entry level workstation.
The ThinkPad 10 is a 10.1" tablet powered by the familiar Intel Bay Trail-T Atom SoC, with this tablet sporting the 1.6 GHz Z3795 version of the chip which launched in Q1'2014. The Z3795 is a quad core CPU with a max Turbo frequency of 2.4 GHz. It includes Intel HD Graphics with a base frequency of 311 MHz and a burst frequency of 778 MHz. It supports up to 4 GB of memory in dual channel LPDDR3, and unlike most 10" Bay Trail tablets, the ThinkPad 10 will offer the choice of 2 GB or 4 GB of memory.
Also unusual in the 10" Windows tablet market is the display. The ThinkPad 10 has a 1920×1200 resolution which matches the ThinkPad 8 mini tablet announced at CES. The IPS display features Corning Gorilla glass and ten point multitouch. One of the biggest features of the display over most other Windows tablets is the inclusion of an active digitizer and pen.
To round out the offering, the ThinkPad 10 will come with Windows 8.1, a choice of 64 GB or 128 GB storage with a 64 bit OS, an 8 MP rear camera with flash, and cellular broadband with 3G/4G LTE as an option. Prices for the tablet start at $599 with availability expected in June.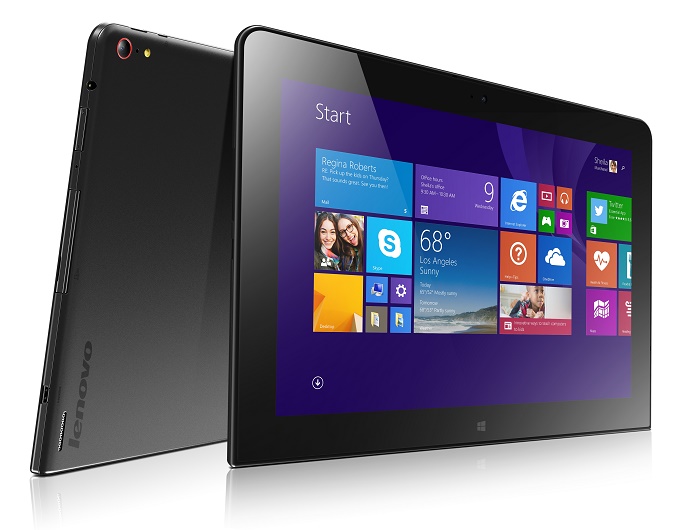 A myriad of accessories were also displayed for the tablet. The first was an ultrabook style keyboard which the tablet can dock into magnetically. Unlike a true clamshell dock, there is no adjustment of screen angle however, with the tablet docking into a specified slot. The tablet will also dock into the keyboard in a closed state, so it can be used for transport. The keyboard dock also includes a spot for the pen, which unfortunately has nowhere to store it directly on the tablet. The next case is the Touch case, which also attaches magnetically and provides a keyboard much like the Surface touch cover with flush keys. Also shown was the Quick Shot cover, with the same quick access to the camera as shown on the ThinkPad 8 version. The final case shown was a ruggedized case with a silicon outer shell around a hard plastic interior, a hand strap, a screen protector, and port covers. The final accessory is a docking station to use the tablet on a desk connected to a keyboard, mouse, and monitor. The ruggedized case also integrates with the dock by having a fold away door so the tablet can dock with the case still attached.
Two in One Computers
Lenovo ThinkPad 10
Asus Transformer Book T100
Microsoft Surface 2
Dimensions
H: 177mm
W: 256.5mm
D: 8.95mm (16.95mm w/ Smart Card Reader)
H: 0.41" (10.5mm)
W: 10.35" (263mm)
D: 6.73" (171mm)
H: 0.35" (8.9mm)
W: 10.81" (274mm)
D: 6.79" (172mm)
Weight
598g (WiFi), 610g (WWAN), 660g (Smart Card Reader)
1.21lbs (550g)
1.49lbs (676g)
CPU
Intel Bay Trail-T Z3795
Intel Bay Trail-T Z3740
NVIDIA Tegra 4 T40
GPU
Intel HD Graphics
Intel HD Graphics
NVIDIA Tegra 4 T40
RAM
2/4 GB LPDDR3
2 GB LPDDR3
2 GB LPDDR3
Storage
64-128 GB
32-64 GB
32-64 GB
Display Size and Resolution
10.1" 1920×1200
10.1" 1366×768
10.6" 1920×1080
Battery
Rated at 10 hours, no size specified
31 Wh
31.5 Wh
Price
$599 with pen
$349 with keyboard
$449 without keyboard
The second device announced today is the ThinkStation P300, available both as a Tower and Small Form Factor. CPU options include Intel Core i3, i5, i7, or Xenon X3-1200v3 processors. On the GPU side, Intel HD P4600 Graphics is the baseline, with optional NVidia Quadro K600 in the SFF, or K4000 in the tower model. As with any workstation class device, ECC memory is available, with up to 32 GB of capacity.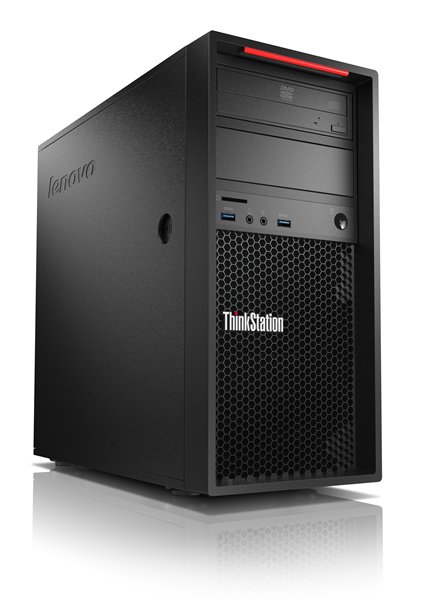 The Tower version has room inside for up to four 3.5" hard drives with the SFF supporting two 3.5" and one 2.5" internally. Both models offer 24 GB, 128 GB and 256 GB of storage in mSATA. There is a large selection of PCI-E slots, as well as a PCI slot, as well as optional ports such as Firewire and Serial. Unfortunately the device only ships with a single Ethernet port. The optional ports are part of what Lenovo calls its FLEX module which allows customers to specify ports required at the time of purchase.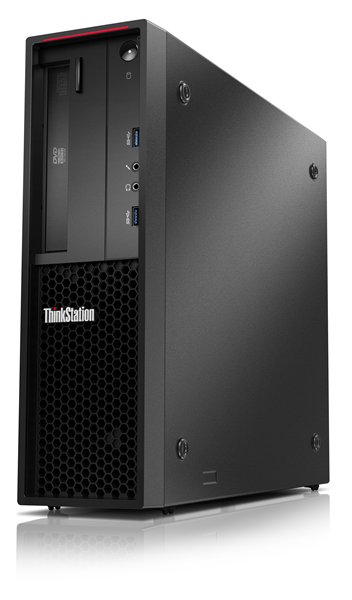 The ThinkStation P300 starts at $729 with availability in June. Once available on the Lenovo site, we should have a better idea of what kind of hardware options that can be configured.
I've reached out to Lenovo to get a full set of specifications for both announcements, and will update this post with them when they are available.
Update: Lenovo has provided the detailed specs for the ThinkPad 10 and ThinkStation P300. In addition to other features noted, there will also be a verison of the ThinkPad 10 with a built-in Smart Card reader which should appeal to many companies which rely on Smart Cards.