Logitech Launches The Logi ZeroTouch Car Mount For Android Smartphones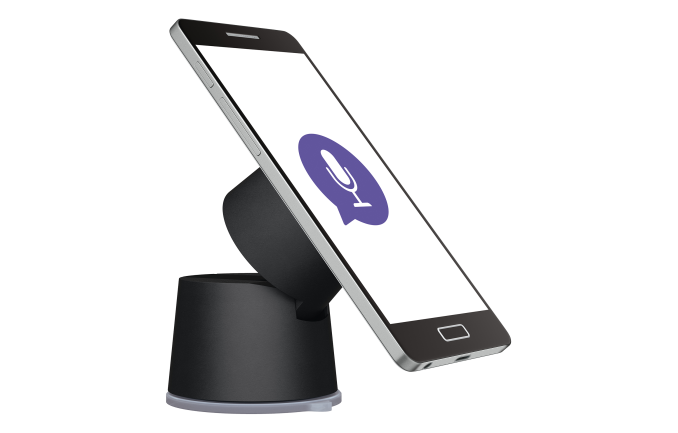 Today Logitech announced the Logi ZeroTouch, a new in-car mount for Android smartphones. The Logi ZeroTouch is another step in Logitech's push to diversify their product offerings and expand beyond their traditional market as a computer peripheral manufacturer.
The Logi ZeroTouch is actually two different products. Both are mounts for your Android phone that can be installed in your car. One is a clip mount that can attach to an air vent, and the other is a larger mount with a suction cup that can be put on the dashboard. Both have a magnet embedded in the back, and they communicate with your smartphone using Bluetooth LE. Most smartphones that support wireless charging should work with the system directly, as they already have embedded magnets for connecting to wireless chargers. For Android phones that don't, Logitech provides metal strips that can be attached to the back of the phone to make it work with the mount.

The goal of the ZeroTouch is to bring the features that exist in modern connected cars to older vehicles. It works with an Android app developed by Logitech. By attaching the phone to the dock, the app is automatically triggered. Logitech says that the app uses voice recognition and natural language processing to respond to queries and actions in a natural manner. You can perform actions like checking and sending messages, with incoming messages being read aloud by the application. There's also integration with popular apps like Google Maps and Waze for directions, and Spotify for music.
Logitech says that they hope to reduce the number of people texting and driving with this system. While I understand the rationale here, I'm a bit skeptical of products that take this standpoint. In my view, the best thing to do with your phone when driving is to not use it at all. While a voice-controlled app for checking and sending messages and controlling audio playback is safer than fiddling with your phone directly, I can't help but worry that these systems will entice drivers who would otherwise have not used their phone at all when driving to start doing so. Even when your phone is voice controlled, it's still a distraction from your driving. I think it'd be interesting to see companies perform some studies on the positive and negative effects of introducing voice-controlled smartphone systems in vehicles.
Both the vent clip and dashboard versions of the Logi ZeroTouch are available today. The vent clip model comes in the three colors you see above, while the dashboard mount just comes in black. They're priced at $59.99 and $79.99 respectively, and you can buy them right now directly from Logitech or from Amazon.