Updated: NVIDIA Announces "NVIDIA Titan X" Video Card: $1200, Available August 2nd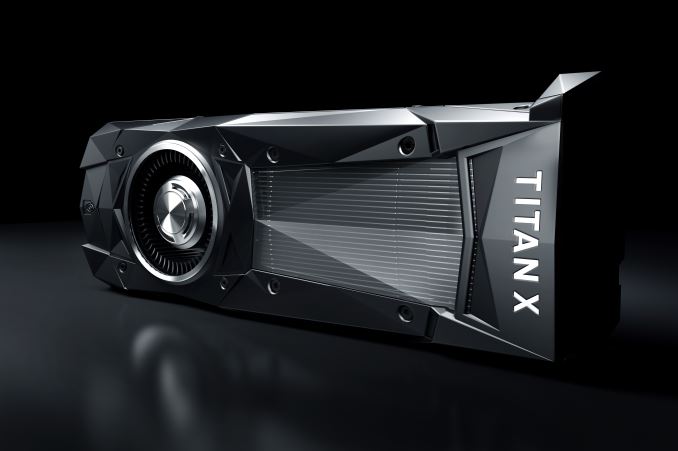 In 2014/2015, it took NVIDIA 6 months from the launch of the Maxwell 2 architecture to get GTX Titan X out the door. All things considered, that was a fast turnaround for a new architecture. However now that we're the Pascal generation, it turns out NVIDIA is in the mood to set a speed record, and in more ways than one.
Announced this evening by Jen-Hsun Huang at an engagement at Stanford University is the NVIDIA Titan X, NVIDIA's new flagship video card. Based on the company's new GP102 GPU, it's launching in less than two weeks, on August 2nd.