Razer Exhibits OSVR HDK2 VR Headset, And $5 Million Developer Fund At E3 2016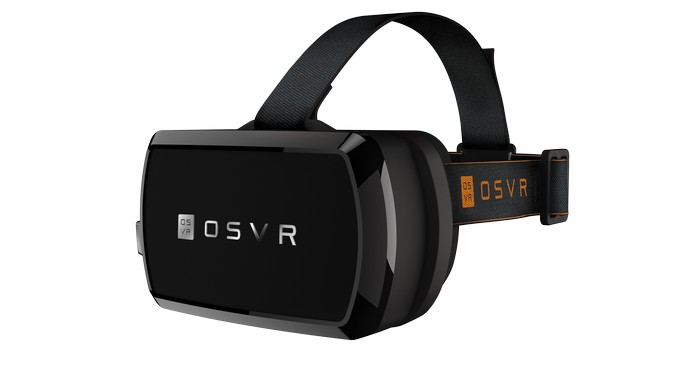 The Open Source Virtual Reality (OSVR) headsets have been progressing in the new field of VR for some time, releasing and demoing several versions of their Hacker Development Kit (HDK) for a while now, and we even saw some demos back at CES 2015. They have been iterating the design a few times, with the current version being HDK 1.4. Today OSVR is announcing the updated HDK 2.
The big improvement to HDK 2 compared to HDK 1.4 is the new display panel. HDK 2 now features the same 2160×1200 resolution OLED display as the Oculus rift, and with the same 90 Hz refresh rate. Resolution is still a big issue with VR kits, and the previous version was just a 1920×1080 display, so this is a nice step up in pixels per inch. VR is still going to need higher resolution, but at the moment the HDK 2 does meet the benchmark laid down by the other players in this space.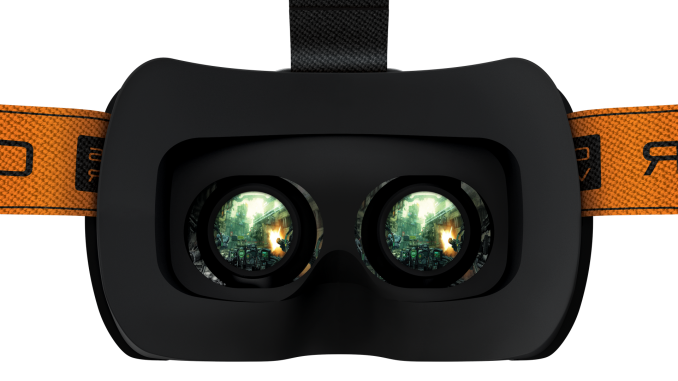 In order to help reduce the screen-door effect, the HDK 2 also has what they are labelling IQE, or Image Quality Enhancer, which, according to the OSVR spokesman, is an optical coating to help with this pronounced issue with VR glasses. Likely this means that it is attempting to blur the pixels, in order to have them blend in with the other pixels. The displays do need to improve to remove this completely, and it doesn't help that the OLED panels are actually pentile. I'd need to test this kit in person to get a good feeling for how well they have done with the coating, but there are of course downsides to blurring the image, even if it does help with one of the biggest issues with VR.
The HDK 2 comes with a 100 Hz IR camera for positional tracking, and the headset features individual eye focusing with the dual-lens system. Adjustments can be made from +4.5 to -2 per eye, which should allow it to work with the majority of users. The headset itself has a removable face mask, with bamboo charcoal microfiber foam. Unlike the Rift, there is no audio integrated with the headset.
OSVR has an open framework (as suggested by its name) so it will be able to work with a variety of controllers, and as more control mechanisms become available, it should be able to support them. The HDK system supports several content technologies, including SteamVR, and they plan to announce more content soon.
On that note, OSVR is also announcing a $5 million developer fund. Their goal is to ensure unrestricted access of VR content on all hardware. If you are a VR content developer, you can apply to this fund. If approved by the fund, and OSVR support is added to the content, Razer, or other future contributors, will purchase game codes in bulk to help compensate developers for their integration time, and the fund will also assist with marketing and promotional support.
The HDK 2 will be available for purchase at the beginning of July, and here OSVR is trying to win over some support by undercutting the competition. The HDK 2 will retail for just $399, compared to $599 for the Oculus Rift and $799 for the HTC Vive. In addition, the HDK 1.4 will remain on sale for $299.
I think OSVR has a long road ahead of them, since they are up against some well-backed competition, but it's great to see the VR space already showing competition. Strong players should spur innovation in the field and lead to better products for all.
Source: Razer