SilverStone Launches SST-TP01-M.2 Thermal Pads for M.2 SSDs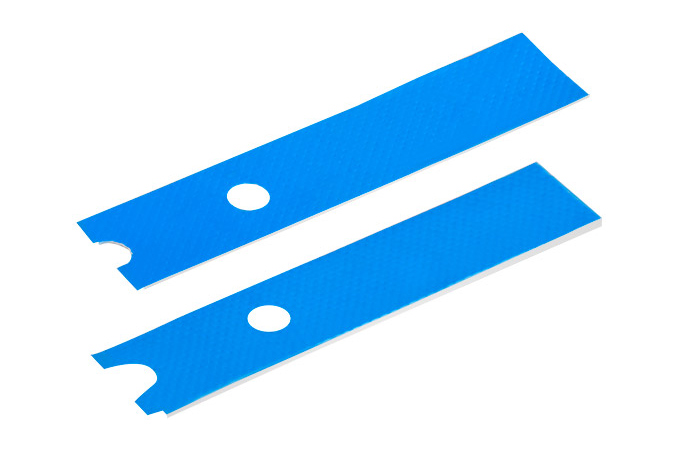 In a bit of offbeat news this afternoon, SilverStone has announced a set of thermal pads for M.2 SSDs, the SST-TP01-M.2. These pads are designed to eliminate (or at least reduce) throttling of modern, high-performance drives under high loads. The pads are made of silicone and Silverstone claims they can reduce temperature of SSDs by over 10°C.
M.2 SSDs have a number of advantages over drives in traditional 2.5" form-factor: they are smaller, they are faster (because they use the PCIe interface with the NVMe protocol), they are (sometimes) cheaper to make, and so on. However, one of the main drawbacks of higher-end M.2 SSDs is the high heat dissipation of their controllers (and memory chips) despite their small form factor, which can lead to thermal throttling and reduced overall performance. Manufacturers have been aware of this for a bit now and have been addressing it in a couple of different ways. Plextor, for example, installs aluminum heat spreaders on their M8Pe drives, whereas Samsung's latest HDDs come with other types of heat spreaders. However since not all SSD suppliers equip their products with sufficient cooling, SilverStone has developed an aftermarket thermal pad that should work with most drives.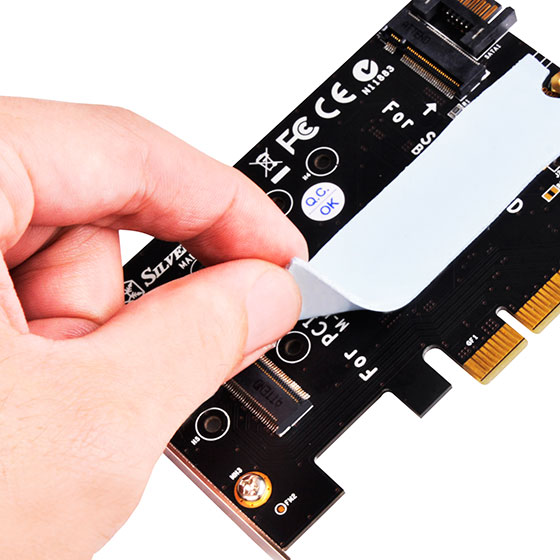 The SilverStone SST-TP01-M.2 thermal pads are made of electrically non-conductive silicone – a material that offers decent thermal conductivity (up to 4 W/m.k) – and can fit M.2 drives that are up to 110 mm long. The SST-TP01-M.2 package includes both 0.5 mm and 1.5 mm thick pads for accommodating different setups.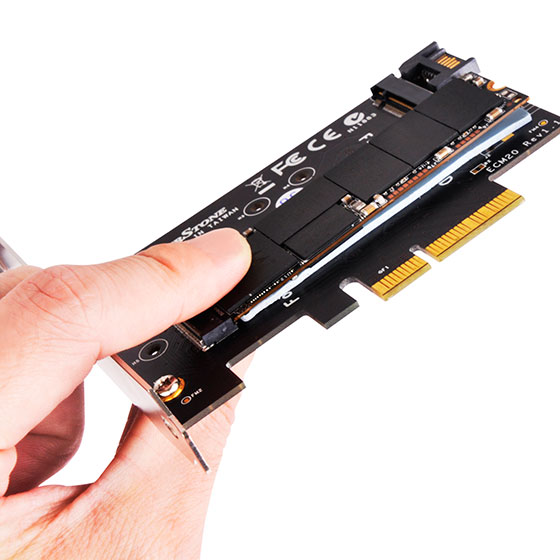 According to SilverStone, usage of the thermal pads can reduce temperature of Samsung's SM951 SSDs from 86°C to 71.4°C under high loads, thus ensuring they operate at peak performance more often. The actual performance of SilverSone's thermal pads will heavily depend on the SSD and the surrounding system – the heat still needs to go somewhere – but there's some potential here as silicone heatpads are by no means a new thing in PC hardware and have proven themselves to be useful.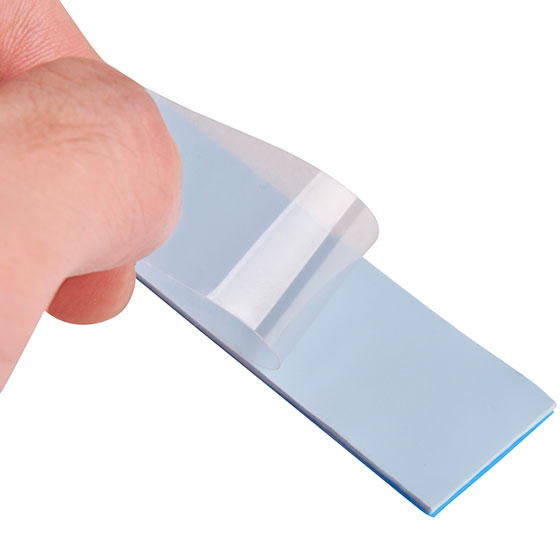 SilverStone has already started to produce its M.2 thermal pads, and in Japan stores in the famous Akihabara district are already demonstrating them. Unfortunately, pricing has not yet been announced. But M.2 SSD owners who suffer from thermal throttling of M.2 SSDs will want to keep an eye on this.