TUL Shuts Down VTX3D Graphics Cards Brand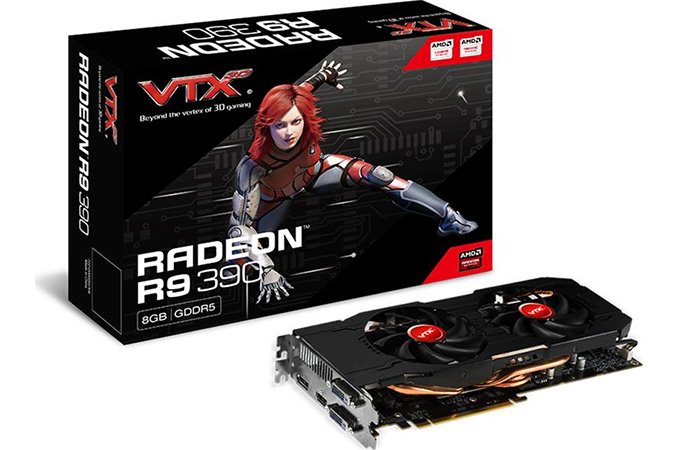 TUL Corp., the company behind graphics cards sold under PowerColor and VTX3D trademarks, has decided to shut down one of its brands. From a post on the company website, effective immediately, the VTX3D (or VTX 3D, both arrangements are used) products and the brand will be phased out and TUL (which, in the end, means PowerColor) will handle the warranty liabilities of the company.
TUL introduced the first video cards sold under the VTX3D brand in early 2009 to sell budget ATI Radeon graphics in some Asian and European countries. Over time the brand introduced more advanced graphics cards targeting the high-end of the market, and at times could compete against PowerColor as well as Club3D (which is a very close partner of TUL in Europe).
The reasons behind TUL's decision to shut down the brand have not been revealed by the company. However, there is a combination of explanations why TUL might no longer want to keep its low-cost brand. Firstly, the available market for discrete desktop graphics cards shrank from around 68.4 million units in 2011 to approximately 44 million units in 2015, according to data by Jon Peddie Research. It is important to note that while sales of higher-end enthusiast-class graphics cards increased in 2015, shipments of low-end adapters has declined. Secondly, sales of AMD's standalone desktop GPUs also significantly dropped in the recent years: from around 27 million in 2011 to 8.88 million in 2015 (based on data from JPR). Given the shrunk TAM (total addressable market), both for GPUs and for Radeon, it might not make sense for TUL to support so many brands at all. Both PowerColor and VTX3D had their own sales, engineering and support teams, which might be inefficient from a financial point of view. By focusing on only one brand, TUL would optimize its costs and creates one brand moving forward.
Those, who own a VTX3D graphics card and require RMA services should contract [email protected]. The VTX3D website has the original message (in Chinese).